Kevin presents no ordinary keynote… and it's not what your audience will be expecting. Kevin consistently surprises and delights audiences, winning over even audience members who profess to have "seen it all."
Looking to energize and inspire your audience? Kevin will do that, guaranteed. In fact, he's a master.
What makes Kevin's programs so refreshing is that audiences don't feel like they're being "taught" or being lectured to–they're having fun. Kevin conveys the substance of his program through comedy and story telling that keeps audiences happily engaged from start to finish.
Audiences love Kevin's hilarious and energetic programs, and especially his memorable and highly entertaining stories.
As a motivational comedian, Kevin works with event planners who want to offer programming to energize, inspire, and entertain their attendees. Kevin doesn't deliver a speech… he delivers a refreshing and hilarious experience.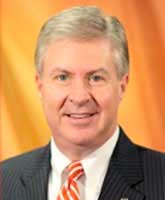 "Kevin's enthusiasm and creativity enhanced our entire conference experience. His message and unique presentation style is absolutely spot on."Stan Soderstrom, Executive Director of Kiwanis International
Since 1983, Kevin has spoken in front of well over 3,000 audiences all over the world including 49 states,* Canada, China, Europe and Singapore. He has been noted nationally as one of the most effective and entertaining speakers for corporations, organizations, schools, colleges and to audiences of adults who work with and empower the lives of youth. An honors graduate from Butler University, Kevin served on the staff ofThe David Letterman Show. His program encourages audiences to discover their hidden passions, embrace diversity and celebrate the laughter in us all.
"The one comment that continued to come up after you spoke was, 'When can he come back?' Thank you for your message…and for making me look so good…"Ryan Fuller, Eli Lilly
Kevin is a member of the National Speaker's Association (NSA), where he earned the designation of Certified Speaking Professional (CSP). This earned designation is awarded by the NSA and the International Federation of Professional Speakers to recognize demonstrated commitment to the speaking profession through proven speaking experience.  Fewer than 10% of the thousands of speaking professionals worldwide hold this designation.
While a high school student, Kevin Wanzer helped host first lady Nancy Reagan's visit to Indianapolis in conjunction with the international Just Say No to Drugs program. In 1984, as a result of Kevin's meeting and working with Mrs. Reagan, President Ronald Reagan appointed Kevin to serve as a delegate to the White House Conference for a Drug Free America. To this day, Kevin is still the youngest presidential appointee in American history. Kevin also testified in front of the United Nations on the importance of young people serving as mentors in their community.
Kevin is the author of the children's book, Choose to Love.  He is also a contributing author to Go M.A.D.: Make a Difference (2003), Teen Power: A Treasury of Solid Gold Advice for Today's Teens (1990) ; Teen EmPower: Solid Gold Advice for Those Who Teach , Lead and Guide Today's Teens(1997); Lead Now – Or Step Aside!(2000) and PreTeen Power (1997).
*North Dakota is the only state in which Kevin has not presented one of his programs –YET!